Why upgrading your server ?
You might want to upgrade your server specifications to get more performances.
The slots being unlimited on your server, many players could join you. This does mean you should monitor your server RAM & Disk usage and upgrade them depending on your needs.
How to upgrade your server ?
Nothing is easier than upgrading your server. All you need is to select your server and use the "Upgrade" page.
Move the RAM & Disk sliders on the amount you want and click on "Upgrade" once you have chosen the wanted specifications.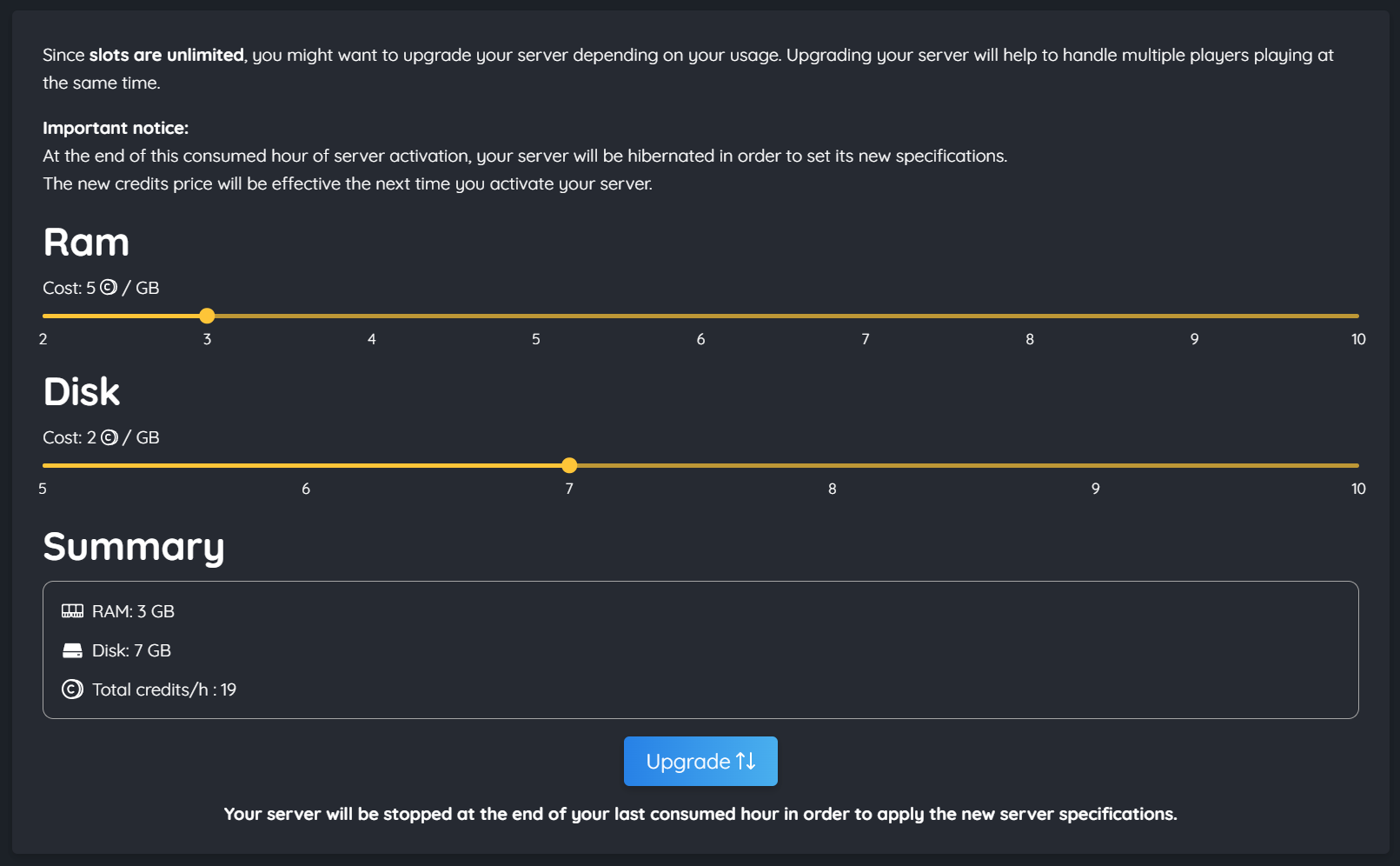 Read carefully the upgrade summary available at the very end of the page in order to not make wrong changes on your server. You can still revert your changes by downgrading your server specifications in the future.
Watch current usage
Upgrading and downgrading your server RAM has no issue. Downgrading your disk size is forbidden while a server is not running.
In fact, you need to ensure you are able to downgrade your disk beforehand.
To know what is your current disk usage, use the "Console" page where all the realtime informations about your running server are displayed.