Why changing a server variant ?
A server variant allows to use community-driven features added to games like mods.
For minecraft, Paper allows to install specific plugins & mods to enhance your gameplay.
It is the same for valheim, where a Valheim plus server a base modification to the gameplay to increase its quality by changing entities, player stats or even the build system.
Create your server
First of all, you need to create a server in order to change its variant.
To create your free minecraft server, follow the tutorial explaining all the different server creation steps.

Choose a server variant
Once your server has been started, you need to select it and go on the "Variants" page by clicking on the link available in the side menu :

Once on the variants page, choose a variant and save your changes. To save your changes, just click on the "Change variant" button.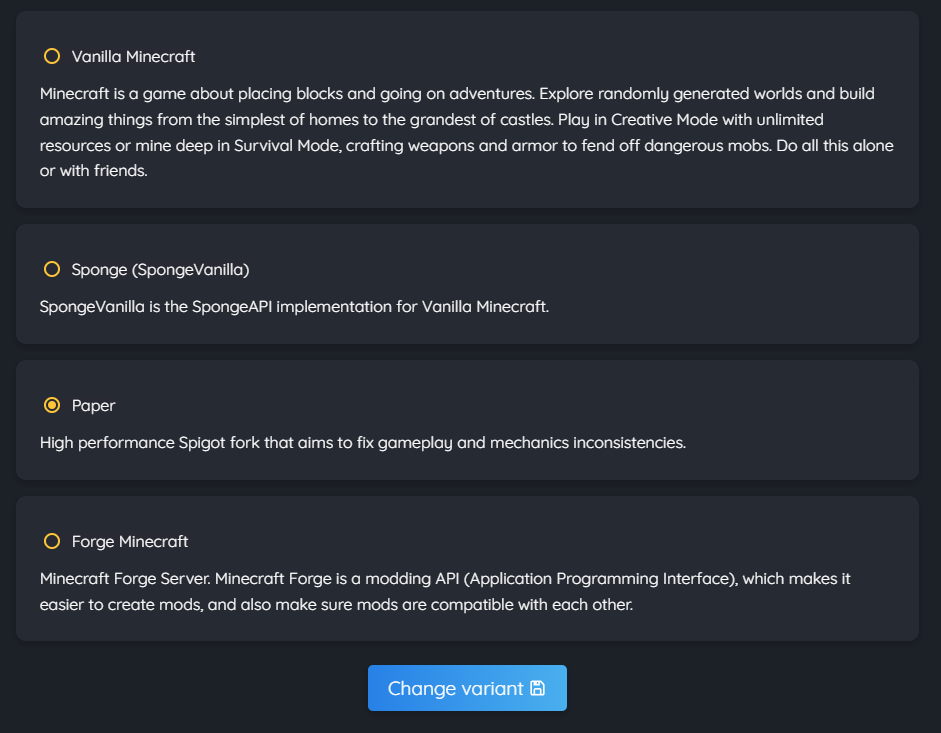 Applying a new version will restart your server in order to complete its installation.
Once restarted, you can join back your server and play with your friends.