Servers list
The servers list page is listing all the game servers you created on AxentHost.
All the hosted game servers are now shown a new way which which makes easier to find any server.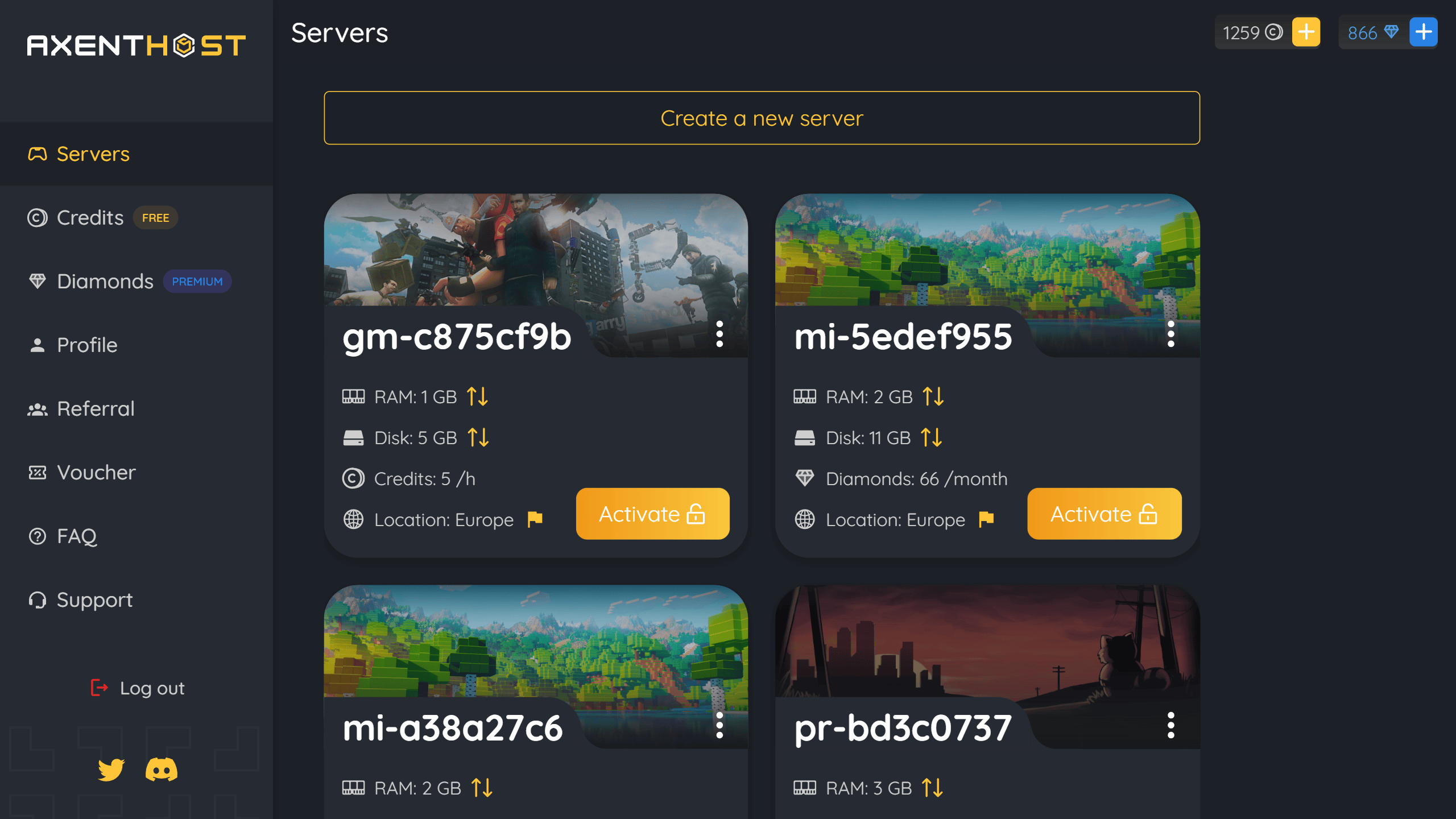 Credits page
The credits page allows you to get free credits every hour in order to host your free server.
This page contained all informations about your current Balance, allowed to use the "Claim" feature to get 15 credits per hour, navigate to the offerwalls to get even more free credits or even buying Credits & Diamonds.
What's new ?
The credits page interface has been reworked in order to make it cleaner and more understandable for new users not already familiar with the credit system.
You have now access to the Claim feature and the offerwalls through 2 distinct cards, which makes it clearer on where redirects each of them.

The credits packs have also been reworked, there are now 5 credits packs, allowing you to get a more specific amount of credits.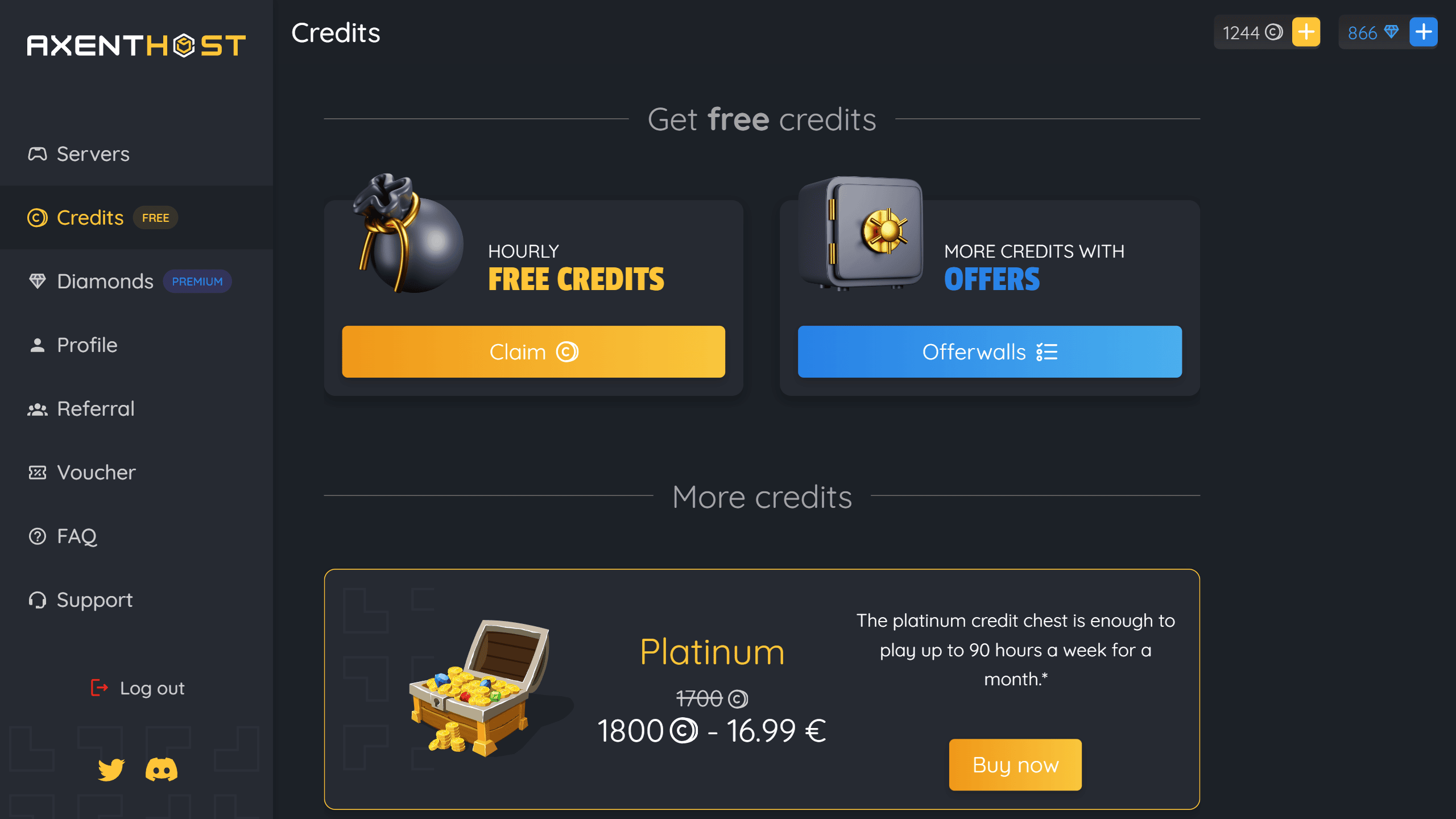 Diamonds page
The Diamonds were shown at the very end of the Credits page. To make them easier to find and clearer for the users, the Credits and Diamonds are now separated in two distinct pages. The credits & diamonds balances accessible at the top-right of the page have also been also been separated in two distinct elements.
The diamonds are now sold in packs, to match the behaviour of the Credits packs.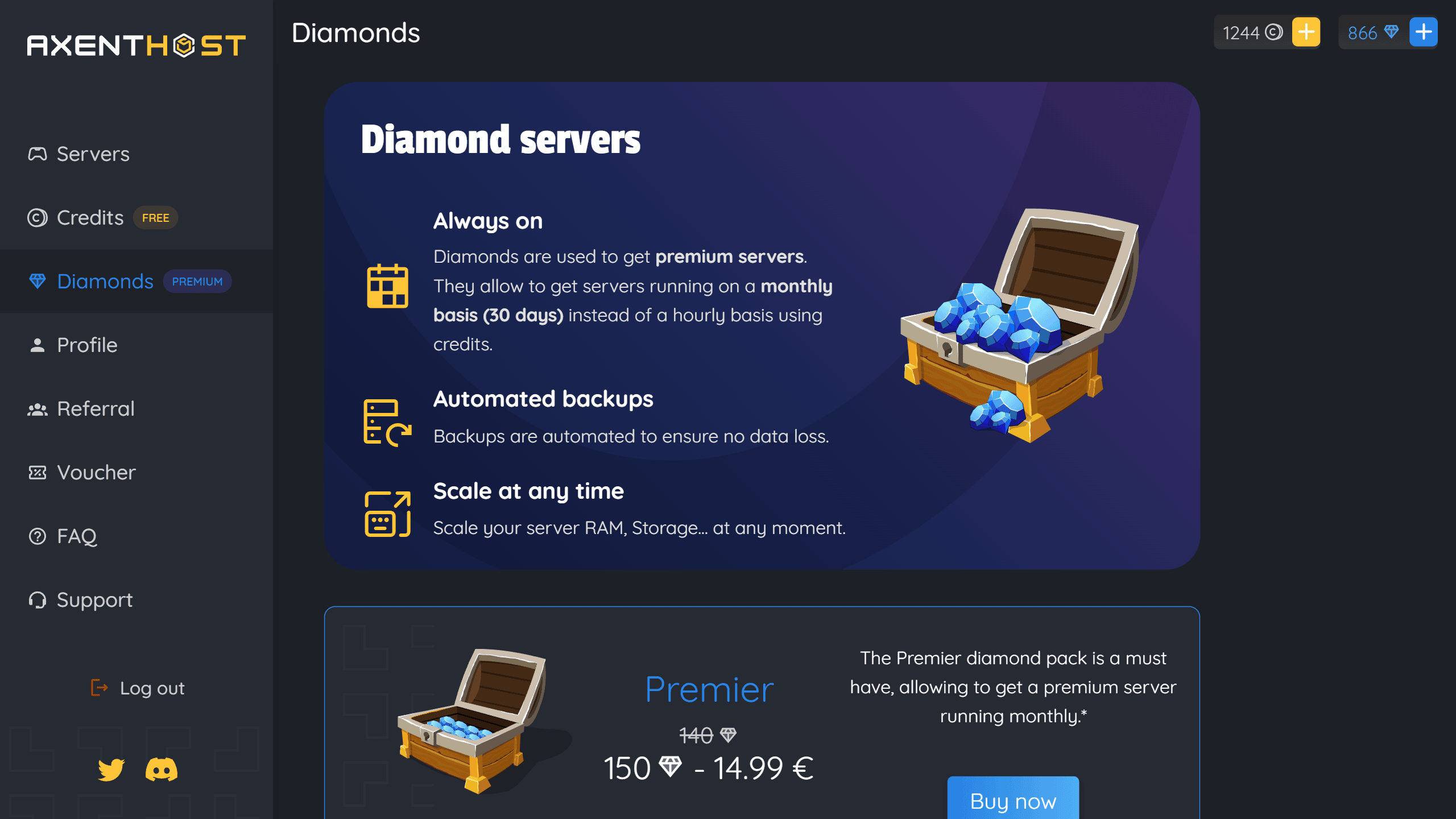 Profile page access
Some users might not have found the profile page, which was accessible using the top-right menu.
The page is now shown in the side menu, as the rest of the main pages.
This is now also the case for the "Disconnect" button.
Server pages
The server interface navigation has been totally reworked.
Before the rework, you had access to the server pages in the side menu, under the main pages links. You can now navigate between the server pages through different tabs :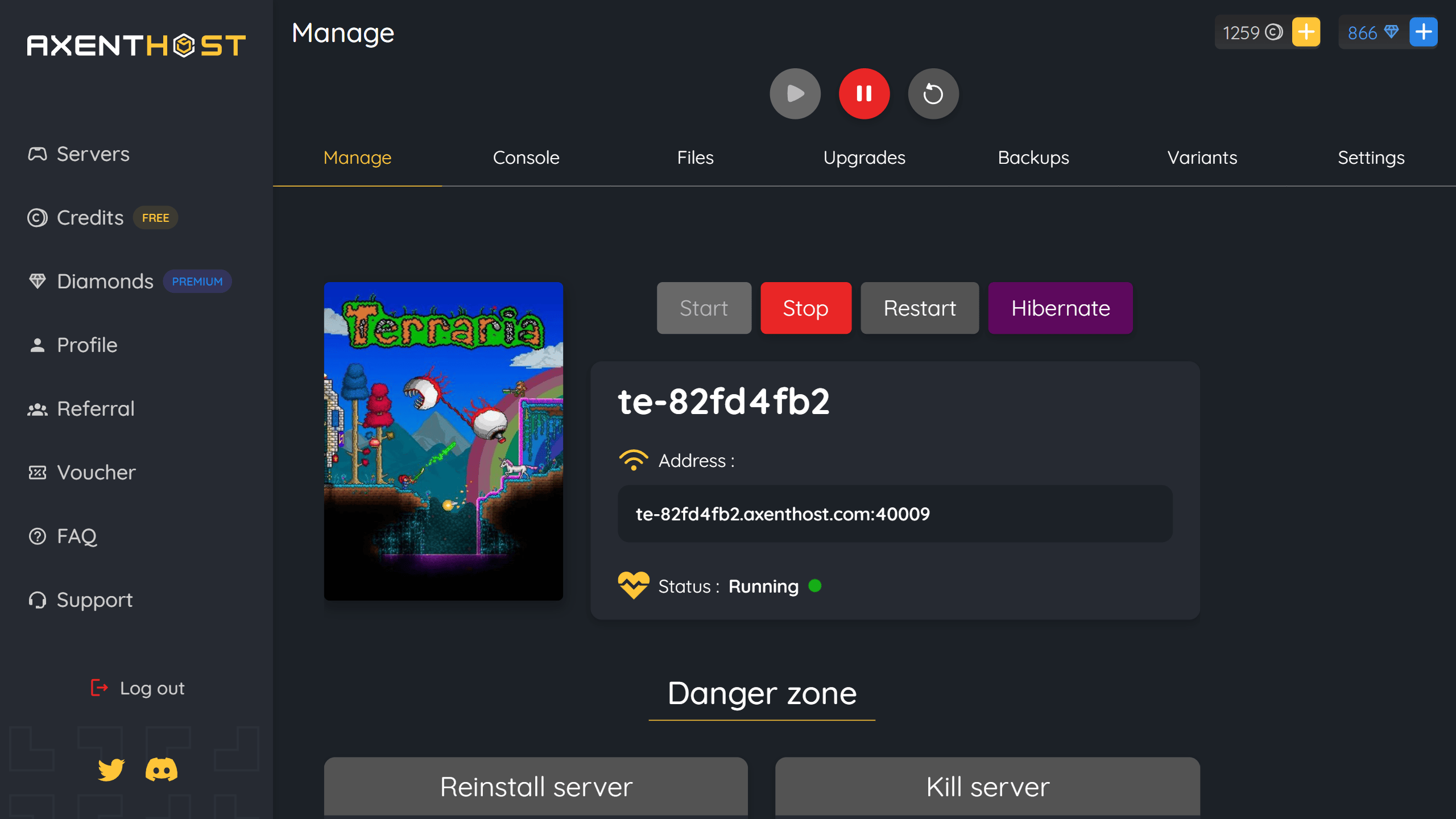 As you can see, there are also new "Start", "Stop" and "Restart" button at the very top of the page.
Those buttons allow you to interact with the server on any server page, which can be the server console, files...

Final words
That's it for the main interface changes, you will find more changes in the interface which are not mentioned here, we let you find this out by yourself !
A new big update will follow this one soon, stay tuned !