What is Terraria ?
Terraria is a popular sandbox-style game that allows players to explore a vast and diverse world, battle enemies, and craft powerful weapons and tools.
While playing the game on public servers is an option, hosting a dedicated server provides a better experience for players. AxentHost is a free hosting platform that allows players to host Terraria servers for free.
In this article, we will provide a step-by-step guide on how to host a free Terraria server with AxentHost.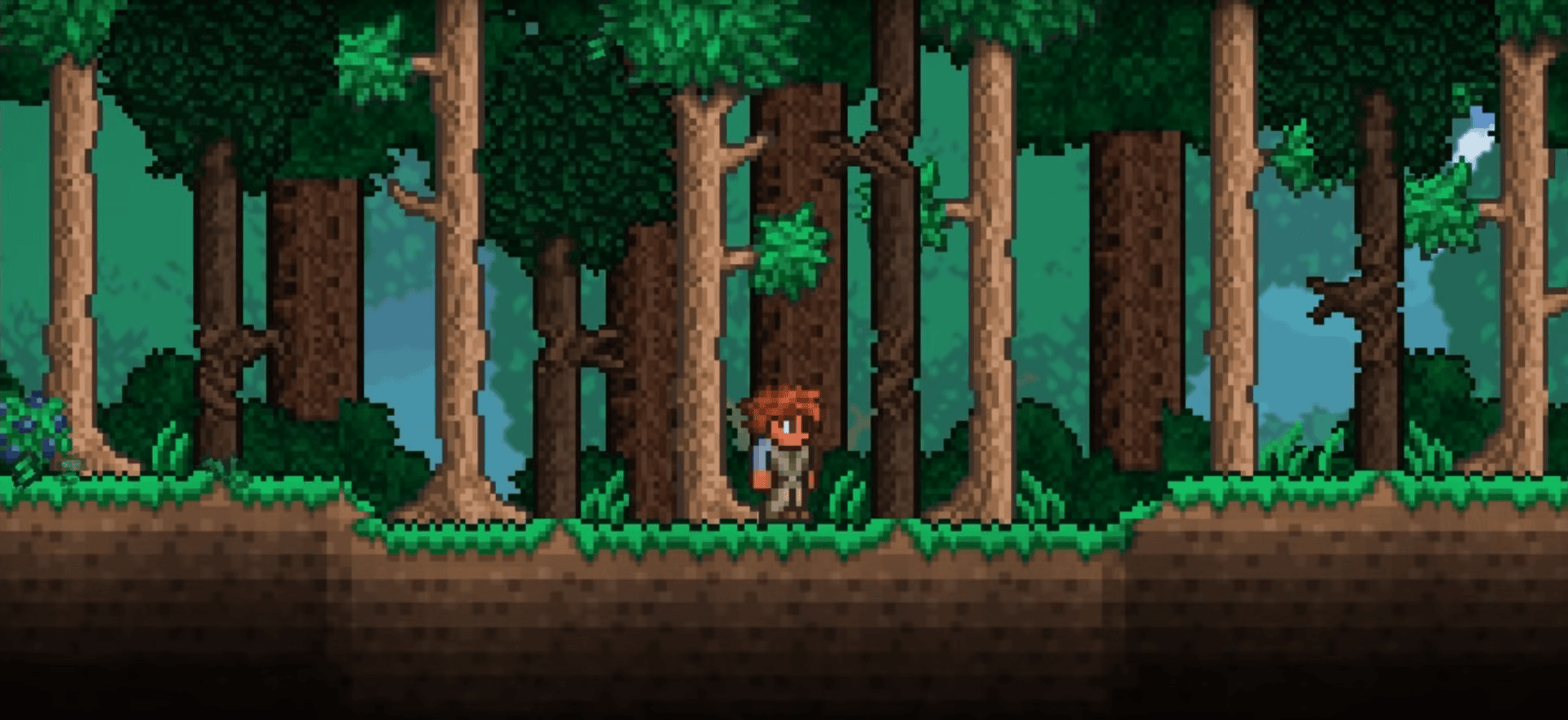 Register on AxentHost
The first step to hosting a Terraria server on AxentHost is to register for an account.
Visit the AxentHost website and click on the "Get Started" button on the homepage. You will be redirected to a registration page where you will need to provide your email address and create a password, or just register in one click using Discord or Google.
Choose the "Terraria" offer
Once you have created an account on AxentHost, you can proceed to create your Terraria server.
Log in to your account and click on the "Don't have any server ? Create it now." button.
From the list of available games, choose Terraria. Then, activate it. You will be able to change your server variant, server name, RAM, disk and more.
Once the server has successfully started, you can invite your friends to your server by sharing the server address.
Add mods with TmodLoader
One of the best features of Terraria is the ability to add mods that enhance the gameplay experience. AxentHost allows players to install mods on their Terraria servers using TmodLoader.

Here's how to add mods on a Terraria server:
Use the tModLoader server variant :

First, stop your server, then delete all the files and folders in the files page.
Once done, go on the "Variants" page and choose the "tModLoader" variant.

Choose and install mods :

Find the best mods you want to install using tModLoader on steam.
Launch tModLoader on steam . Once launched, go to the workshop menu and download the mods you want.
To apply your mods, go back to "workshop", "manage mods" and click on "Enable All".


Enable all terraria mods button

Upload mods on the server :

On tModLoader, go on the "Mods" tab and click on "Open Mods Folder".


Open terraria mods folder button

You will have to upload the content of the opened folder to AxentHost.
Before uploading, you need to group all the mods files needed. Create a new folder on your computer and copy the "enabled.json" file.

In each mod folder, there are separated folders which names are dates. Just choose the latest date, go in the folder and copy what the folder contains into the folder you created on your desktop.

To upload, go on the "Files" page of your server, click on the "mods" folder, then "Upload".
From here, you just have to select your mods folder content and upload it there.

Restart your server to apply the choosen mods.
Invite your friends and beat the bosses!
Now that you have set up your Terraria server with AxentHost and added mods with TmodLoader, it's time to invite your friends and enjoy the game together! To invite your friends, simply share the server address with them. Once they have joined your server, you can team up to defeat powerful bosses, explore the world, and build amazing structures.
Popular mods to add to your Terraria server
Calamity Mod
The Calamity Mod adds a significant amount of new content to Terraria, including new enemies, bosses, and items.
The mod is designed to be challenging and is recommended for players who are looking for a more difficult gameplay experience.
Thorium Mod
The Thorium Mod adds a variety of new content to Terraria, including new biomes, NPCs, bosses, and items.
The mod is designed to provide a balanced and well-rounded experience for players.
Tremor Mod
The Tremor Mod adds new enemies, bosses, items, and biomes to Terraria. The mod also includes a new class system that allows players to choose between different playstyles.
Overhaul Mod
The Overhaul Mod completely overhauls the gameplay mechanics of Terraria, including changes to combat, crafting, and exploration. The mod is designed to provide a more immersive and realistic experience for players.
Conclusion
Hosting a Terraria server with AxentHost is a great way to enjoy the game with friends and add mods to enhance the gameplay experience. With the ability to custom your server properties and add mods using TmodLoader, you can create a customized Terraria server that is tailored to your preferences.
So why not invite your friends, choose your favorite mods, and take on the world of Terraria together? With AxentHost, it's never been easier to host a free Terraria server and explore the game to its fullest potential.
Register for free